I
fly out to Haiti 2 weeks tomorrow. Every day, my nervousness and excitement builds. In the past two weeks, I have lost 2 nights sleep. There is so much to do, so little time to do it. So many unknowns about Haiti and God's Littlest Angels. What essentials will I be able to purchase there? What can I not afford to leave behind?
I have been preparing to go since Christmas: reading about Haiti: the health problems and health care, the security situation the language and the culture.
In January, I downloaded an e-book and audio track for adoptive parents.
On almost Even Ground
is a very accessible way to learn kreyòl words and phrases. I have no doubt they will take a lot of frustration out of communicating with the children and the Haitian staff at the orphanage. As I understand it, they speak very little English.
I have also been using a more formal study programme:
Ann pale kreyòl
. I have reached lesson 17 of 25 and will complete the remaining lessons while I am in Haiti. I hope I'll pick the language up quicker once I am immersed in it. The words are mostly French but the grammar is not. I find I get very tongue tied when I practice the dialogues. I believe the Haitian people are patient.
Just as well!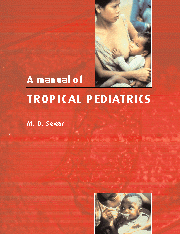 Although I have some experience of providing health care in a developing country, which, I gained while I was at
God's Golden Acre
in South Africa, I have a lot to learn. I have purchased a good text book:
A Manual of Tropical Pediatrics
. I have been dippin
g into it and will continue to do so in Haiti.
So many books on my desk, so many thoughts in my head, so many goals and dreams, but 1 key motive: to be ready for the task ahead, so that I may fulfill it as well as I possibly can.